REI's Cyber Monday Sale Is Here for All Your Outdoor Needs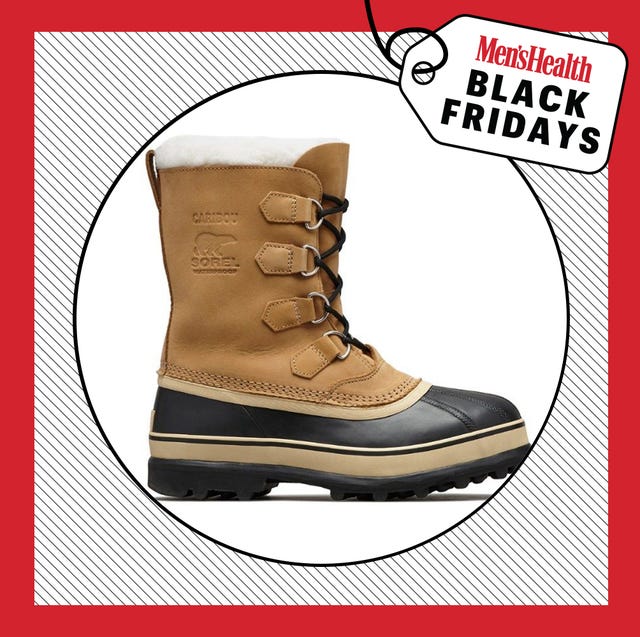 REI
Not quite done with your holiday shopping, but don't want to spend a fortune? Sure, you might've spent the entire weekend indulging in the best sales the Internet has to offer, but Cyber Monday offers a new crop of deals that are simply too good to pass up. Take REI, for example.
Today only, our favorite outdoors retailer is offering up to 50% off winter jackets, base layers, hiking boots and so much more. Whether you want to stock up on cold-weather accessories, find the perfect gift for your fellow adventurer, or simply buy a new winter jacket once and for all, there's bound to be the perfect deal for you.
Go ahead, check out our favorite deals before this awesome sale is over.
Advertisement – Continue Reading Below
Patagonia Men's Descensionist Jacket
rei.com
$449.00
$223.83
In the iconic words of House Stark, winter is coming. Trust us, you're going to want to pick up Patagonia's insulating jacket.
REI Co-op Men's Ruckpack 65 Travel Pack
rei.com
$189.00
$94.49
Whether you're embarking on a wintry hike or are looking for a hands-free way to schlep your laptop to work, you'll get a lot of mileage out of this backpack.
Hydro Flask 40 fl. oz. Wide-Mouth Vacuum Water Bottle
rei.com
$44.95
$22.39
Hydro Flask's temperature-regulating, game-changing water bottle is reimagined in an artful design. Stay hydrated has never looked so good. 
Sorel Men's Caribou Winter Boots
rei.com
$160.00
$119.99
With a water-proof leather exterior, durable rubber soles, and fleece pile collars, Sorel's Caribou boots are strike a balance between form and function. 
The North Face Men's Campshire Fleece Pullover Hoodie
rei.com
$149.00
$110.99
Yes, the North Face's fleece is practically a wearable blanket. 
Mountain Hardwear Men's Ghost Shadow Insulated Hoodie
rei.com
$250.00
$124.99
Small but mighty, Mountain Hardwear's insulated hoodie will keep you warm, but can easily inside your bag once you're inside. 
Therm-a-Rest NeoAir XLite Sleeping Pad
rei.com
$199.95
$149.93
Consider Therm-a-Rest's sleeping pad essential for a cold-weather camping trip. After all, nobody wants to sleep in a pile of snow.
Arc'teryx Venta Gloves
rei.com
$69.00
$51.69
Thanks to Arc'teryx's touchscreen-compatible gloves, you'll never miss a text, call, or email. (Yes, even when you're outside in the bitter cold.) 

REI Co-op Men's Westerlands Long-Sleeve Shirt
rei.com
$59.95
$29.85
As far as we're concerned, a cozy plaid shirt is the unofficial cold-weather uniform. At $30 a pop, we give you full permission to fill your drawer with this versatile style. 
Advertisement – Continue Reading Below
Patrick Schwarzenegger's New Horror Movie Explores Mental Health
In Patrick Schwarzenegger's latest movie, Daniel Isn't Real, the actor (and scion of the Schwarzenegger dynasty) plays an imaginary friend who reappears in a troubled young man's life, and seems to embody his darkest impulses. Schwarzenegger recently told Variety that he took his inspiration from movies like Fight Club and American Psycho when getting into character, and that the script's themes of mental illness were what drew him to the role.
"I think we, as a society, focus a lot on the idea of gun violence and stuff like that, which I agree is something that needs to be addressed, and a topic that needs to be discussed and outlawed," he said, when asked his thoughts on movies inciting acts of real life violence. "But a lot of it comes from mental health. It's something a lot of people don't talk about. It's a hard subject to tackle and bring up. That's the reason why I liked this film. To the audience, you think the Miles character is nuts. You see that other people are judging him. That's the thing with mental health. To the person, something is really real. To other people, it's nothing. That's the scary part of it."
In particular, Schwarzenegger hopes that the way that men in particular struggle with mental health issues, often suffering in silence and feeling they aren't able to reach out for help, will change.
"It's something that a lot of young men don't like to talk about and aren't vulnerable toward and aren't open to expressing their feelings about what they are dealing with," he said." It gets built up, and things end up happening that are terrible. It's a real issue, and we need to address it as a society."
Most Extreme Animals | Coolest Things Animals Can Do
5. Stonefish are the most poisonous fish in the world.
The stonefish produces intense vasoconstriction. If you're stung by one, it can cause shock, paralysis, malaise, nausea and vomiting, sweating, delirium, pyrexia, cardiogenic shock, respiratory distress, and even death if it's not treated within a few hours by anti-venom. If you do survive, the symptoms can last a long time, from days to weeks, and full recovery may take many months.
Joe Pesci's Net Worth — What Is Joe Pesci's Net Worth Now?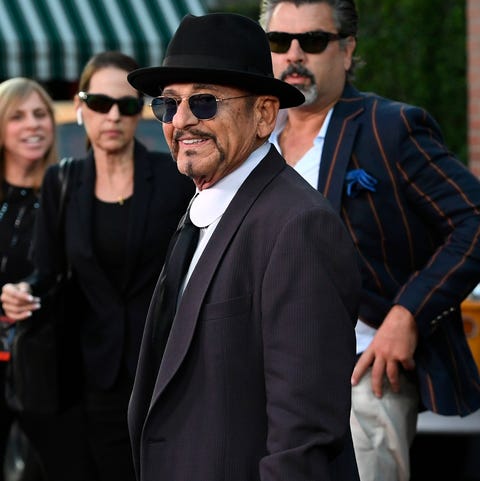 Frazer HarrisonGetty Images
The Irishman is making headlines for its great performances, incredible score, and creative retelling of one of the most mysterious disappearances in U.S. history. And, of course, the Netflix movie is also creating a lot of chatter because it's the film that finally brought Joe Pesci out of retirement.
Even though Pesci reportedly had to be asked 40 times (!) to join the film, his scenes in The Irishman make it seem like he's never left the big screen. Fans are now curious about what Pesci has been up to since his last voice role in 2015—they're also wondering about just how much money he has in the bank. Here's what we know about Pesci's net worth.
Joe Pesci's net worth is $50 million.
Pesci made a name for himself in movies like Raging Bull, Goodfellas, Home Alone, and My Cousin Vinny, but many people don't know that Pesci actually got his start as a child actor. He started starring in plays in New York at 5, and when he was 10, he made appearances on a television variety show called Startime Kids.
He was nominated for the Academy Award for Best Supporting Actor in 1981 for Raging Bull, and he ended up winning the award in 1991 for his role as the violent and hot-tempered mobster Tommy DeVito in Goodfellas.
The New Jersey native's most profitable role is his turn as burglar Harry Lyme in 1990's Home Alone, as the movie grossed nearly half a billion dollars worldwide. Pesci reprised the role in 1992's Home Alone 2: Lost in New York. He later announced that he was retiring from acting in 1999, although he's been in four movies since then, including The Good Shepherd and The Irishman.
Music is another one of Pesci's talents, and before he became an actor he released an album called Little Joe Sure Can Sing!, where he sang covers of contemporary hits. Growing up, Pesci was friends with The Four Seasons' Tommy DeVito and Frankie Valli, and its rumored that Pesci is the one that connected the band with singer and songwriter Bob Gaudio. Actor Joseph Russo portrayed Pesci in the Jersey Boys movie.
Pesci's second album, Vincent LaGuardia Gambini Sings Just for You, was released in 1998, and the album's name is a nod to his character from My Cousin Vinny. Still Singing, his latest album, was released in 2019, and it includes a song that features Maroon 5's Adam Levine.