Which Natural Memory Boosters Really Work?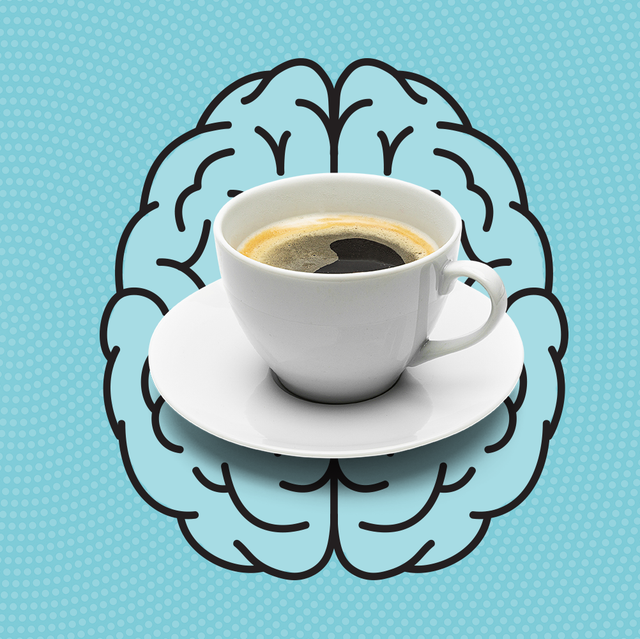 Getty Images
Can everyday habits, products (coffee!) and strategies actually help your memory? Sometimes, yes, says P. Murali Doraiswamy, M.B.B.S., director of Duke University's Neurocognitive Disorders Program and MH brain health advisor. Here, he weighs in on which popular memory products and strategies could help, from most likely to assist you to least likely to give you a boost.
Advertisement – Continue Reading Below
1
Caffeine
A shot of espresso before an important meeting could help you absorb key facts. It's a stimulant, which can improve certain types of memory.
2
Intermittent Fasting
Think of this as the opposite of a food coma. Fasting may help release specific brain chemicals that protect memory networks.
3
Crossword Puzzles
These can help you concentrate and recall words—which makes you better at these puzzles, not at remembering other things.
4
Music Making
Jamming means helpful focus. Singing may be even better. Spoken and sung words use different pathways; it's like having backup cell-phone towers.
5
Sleep
Your brain's like a librarian at night, archiving the day's "books." Without that, Dr. Doraiswamy says, "you can't make sense of the library the next day."
6
Sugar
Glucose is your brain's preferred fuel, so a dose of sugar may improve your memory immediately. But it gets fed just fine with healthier fare.
7
Fish Oil
Omega-3 fatty acids in fish help build gray matter and improve white-matter integrity. Whether that helps your memory? Not clear.
8
Cocoa
Memory improvement has been measured with 500 mg of cocoa extract in recent studies; its anti-inflammatory effect may be why. But it's only somewhat likely to be of real help.
9
CBD
The trendy weed-derived ingredient could have calming effects, but it likely won't help (or hurt) your memory.
10
Gingko Biloba
This extract might help prevent dementia in older folks, but there's no evidence that it improves a young person's memory.
11
Ginseng
Some claim this herb can boost your memory and energy, but studies have not proved either, and it could cause health problems.
Advertisement – Continue Reading Below
Do You Get Money for Winning a Grammy? — Do Awards Come With Money
Christopher PolkGetty Images
While the glitz and the glam of the Grammys, and other award shows like it, seem very alluring, the night is also a stressful one for the musicians, producers, and songwriters nominated for awards. Getting all dressed up to find out that you didn't win that gold statuette is probably a bummer, and while there are still plenty of popular, talented artists that have never won a Grammy, most artists dream of winning one.
This understandable thirst for a Grammy has led some fans to wonder if there's also a monetary prize for landing yourself a Grammy. Worldwide acclaim and a hefty check? Sounds good to me. Here's what we know about the money behind Grammy awards.
Do artists get money for winning a Grammy?
The short answer is no: Artists, producers, and/or songwriters do not get a check or monetary amount for winning an award. But what they do get, however, is a whole lot of recognition, and they'll forever be known as "the Grammy award-winning singer _____."
But even though The Recording Academy doesn't give out physical checks with statuettes, Grammy winners still report an upward tick in their concert ticket sales and producer fees after they snag an award.
In 2012, Forbes sampled a number of performers and producers, and they all showed a "Grammy Bounce" of at least 55% in concert ticket sales and producer fees in the year after a Grammy win. David Banner, a rapper/producer who won a Grammy for his work on Lil Wayne's Tha Carter III album, said that his producer fee went from $50,000 to $100,000+ after his win.
And acts can also score more money in their touring numbers. In the years after winning their first Grammy, Bruno Mars' average nightly gross went from $130,000 to $202,000, and Esperanza Spalding's jumped from $20,000 to $32,000. And Taylor Swift? Her nightly gross soared from $125,000 to $600,000 in 2010—a 380% increase.
Who Is Jack Antonoff, Lana Del Rey's Grammy-Nominated Producer?
Jack Antonoff produced and co-wrote Lana Del Rey's album Norman F**king Rockwell!
He's also helped Lorde, Taylor Swift, and St. Vincent make great albums of their own.
Antonoff is nominated for three Grammys—two alongside Lana, and one on his own.
---
Thinking about what's going on behind the scenes isn't always the first reaction when someone gets really into a new album. For example, when listening to Lana Del Rey's amazing Norman F**king Rockwell! (up for two Grammys this year), you're definitely hearing her voice, thinking about her lyrics, and most likely have an ideanof what she looks like. But when you see her surrounded at her Grammy seat you might not know who these people sitting around her are. Word to the wise: these are the people who helped Lana make that album that you can't stop thinking about. In this case, that someone, sitting right next to her, is Jack Antonoff, and Ms. Del Rey is far from the first pop artist he's helped make a great album.
Antonoff himself is nominated for three Grammys; two alongside Del Rey, for Norman F**cking Rockwell (Album of the Year and Song of the Year), and also the Producer of the Year honor, by himself. In addition to Lana, he also worked with Taylor Swift, Kevin Abstract (of Brockhampton), and his own group, Red Hearse this year.
Even prior to this year, Antonoff has become one of the most popular producers in the industry. He's co-written and produced incredible albums for artists like Lorde (Melodrama), Taylor Swift (Lover), and St. Vincent (Masseduction), giving their music a distinct pop sound that makes songs feel fully fleshed out but with a quality that makes listeners almost always want to sing along.
At first, Del Rey was skeptical about working with Antonoff because of the reason we just outlined above: he had achieved so much success with other artists in a similar genre. "I wasn't in the mood to write," Del Rey said in an interview with Billboard. "[Antonoff] wanted me to meet him in some random diner, and I was like, 'You already worked with everyone else; I don't know where there's room for me.'"
Eventually, though, he played her something different enough that she was able to move forward and make Norman F**cking Rockwell!, what she described as "10 minutes of weird, atmospheric riffs."
Where some producers have a very specific sound—for example, the legendary Rick Rubin brings out the same harsh, rock sound with everyone from Red Hot Chili Peppers to the Beastie Boys to Kanye West—Antonoff's goal is to work with artists to create an album that represents the very best version of them.
"I like to be looking at the North Star with someone, and we're both trying to get there," he told the L.A. Times of his collaborations. "It's a glimmer at first…. Every day we inch forward."
In addition to his work as a producer, Antonoff has also spent time as a member in a number of different groups. He leads his own project, called Bleachers, and also has a side group called Red Hearse. From 2008-2015, he played guitar and a number of other instruments in the band fun., which had hits like "Some Nights" and "We Are Young." When Antonoff was dating actress and writer Lena Dunham, he debuted a fun. song called "Sight of the Sun" during the credits of her HBO show, Girls.
Antonoff's idiosyncrasies as a producer and songwriter have helped to make him one of the more interesting figures in the entire music industry, and he's been a staple at the last few Grammy ceremonies. Del Rey's thinking before working with him was a fair line of thinking: with so many great pop albums already in the can, how can there be anything left? But with each succeeding album he continues to prove that line of thinking wrong. This year, it was Lana Del Rey and Taylor Swift, and one logical question remains: who could be next?
Calum Scott Shows Off Toned Physique in Instagram Progress Pic
English singer and songwriter Calum Scott has shared progress photos from his fitness transformation on Instagram, ahead of pushing himself to get in even greater shape in 2020. The pictures, which blew up online after Scott posted them this week, were taken during his Only Human tour in 2018, and show noticeable results, with him becoming leaner, with visible six-pack abs, more defined pecs, and toned arms.
Scott, who rose to fame on the reality TV competition show Britain's Got Talent in 2015 and is best known for his acoustic cover version of the pop song 'Dancing On My Own' by Robyn, also opened up about his struggle with staying motivated on his fitness journey, especially when it comes to keeping his nutrition on point.
"I always yo-yo with my weight because I love wine and carbs 😬," he said, "but I learned that that's ok. It's about making sure you train hard and eat well, then the treats are well deserved."
Scott didn't go into detail about how he got so shredded while on tour; maybe he took a leaf out of rapper Kevin Gates' book, and worked out prior to every live show to get pumped up before performing. He added in the caption that he's looking to build on his 2018 gains and pursue his fitness goals throughout the year ahead. "This year I am going to push myself harder than ever before," he said. "Who's getting fit in 2020?"