Atlanta Child Murders – True Story Behind 'Mindhunter' Season 2
Atlanta Child Murders – True Story Behind 'Mindhunter' Season 2
• Netflix's second Season of Mindhunter returns August 16.
• The season will focus on the Atlanta Child Murders, a string of kidnappings and killings that occurred between 1979-1981.
• The murders ended after the arrest of Wayne Williams.
---
In April 1981, at roughly 2:50 a.m. under Atlanta's James Jackson Parkway bridge where the body of a boy had been found one month prior, an FBI surveillance team heard a loud splash. They radioed teams above, who immediately stopped a light-colored station wagon making its way across the bridge toward the highway entrance. The driver, identifying himself as Wayne Bertram Williams, said he was talent scout. He said he didn't drop anything from the bridge. He said he hadn't even stopped there. He did give permission, however, for a vehicle search. In the car, agents found a bedspread, a bag of men's clothing, a bag of women's clothing, and a 2-foot-long nylon cord. Having no legal justification to hold Williams, the agents let him go. And he drove on.
Two days later, fishermen found the strangled body of Nathaniel Cater (27) just over a mile downstream from the bridge. Cater was then the 29th body the bureau and local police had found over the last 2 years.
The FBI had titled the case "ATKID," Atlanta Child Murders. The children included teens and young adults. Most of them were boys. All of them were black. And all 29 of them were kidnapped and murdered between 1979 and 1981 across the Atlanta area.
Season 2 of Netflix's Mindhunter will explore this gruesome case, and the FBI's role in profiling the killer. Here's what to know about Wayne Williams and the Atlanta Child Murders.
Who is Wayne Williams?
Wayne Williams was born in Atlanta and grew up with two college-educated parents. Williams, however, did not graduate college, one in a series of many personal failures, notes former FBI agent Susan E. Lloyd who recently wrote about the ATKID case for the Grapevine. William worked as a talent recruiter, a photographer, a DJ. He would occasionally ride along with late night ambulance drivers.
After the abduction of a 7-year-old girl in 1980 (the ninth victim), the FBI and the Behavioral Sciences Unit joined the investigation. The bureau assigned more than two dozen agents to the case, including special agent John Douglas (upon whom Jonathan Groff's Mindhunter character, Holden Ford, is loosely based). Douglas was tasked with developing a profile of the killer.
In documents obtained by the newspaper the Atlanta Journal Constitution (AJC), Douglas described Williams after his arrest as "an angry young man seeking power, who wears a mask to cover his personal inadequacies." Douglas said that Williams was not dissimilar to the serial killers he had interviewed over the course of his research—including Ed Kemper, Jerome Brudos, and Charles Manson.
Douglas had submitted a profile to the FBI even before Williams' arrest. He predicted that the killer (then unknown) would have been over-pampered by his parents. He wrote that the killer most likely resided in the area, was single, had difficulty relating to women, held an occupation that brought him to remote locations, and likely, at some point, impersonated law enforcement. Douglas also predicted (though it would be rare for serial killers at the time) that the Atlanta killer was black—that he was able to move in black communities inconspicuously, Douglas believed, proved this. (Douglas even suggested that the killer's favorite colors were "black, dark blue, and brown.")
In 1976, Williams was arrested and charged with impersonating a police officer. He was soon after released. The killings began three years later.
When did Wayne Williams commit the Atlanta Child Murders?
Douglas believed that the killings commenced when the stress and failures in Williams' life became too much to bear: his not graduating, his causing his parents to file for bankruptcy after their investment in his failed business, and his having trouble with employment. Douglas wrote that Williams likely used the killing to assert control and give his life notability, success.
On July 28, 1979, the body of Edward Hope Smith (14) who had been missing for a week, was found in a vacant lot—shot. Not far from Smith, another body, Alfred James Evans (13) was also found. Evans had been strangled.
Almost four months later, Milton Harvey (14), was found dead. That same day, another body: Yusef Ali Bell (9), strangled and left in a vacant lot.
Four months passed. Then, the first female victim: Angel Lanier (12), found strangled on March 10, 1980. Then, over the course of two months, Jeffrey L. Mathis (10), Eric Middlebrooks (14), Christopher Richardson (12), Latonya Wilson (7), Aaron D. Wyche (10), Anthony Bernard Carter (9), and Earl Lee Terrell (10) all went missing. All were later found dead.
A task force was formed and two FBI agents from the Behavioral Science Unit arrived in Atlanta.
Autumn. Clifford Jones (13), Darren Glass (11), Charles Stephens (12), and Aaron Jackson (9). All went missing. All—with the exception of Glass—were found dead. (Glass' body was never recovered.)
Green nylon fibers and dog hairs had been found on many of the bodies. This detail was published by the AJC and soon after the killer changed his habits, dumping mostly naked bodies in the rivers. Patrick Rogers (16) was the first of this new spree. And then, in January 1981: Lubie Geter (14) and Terry Pue (15).
John Douglas arrived in Atlanta shortly after, tracing the crime scenes and beginning work on his profile.
The killings continued. February: Patrick Baltazar (12) and Curtis Walker (13). March: Joseph Bell (14) and Timothy Hill (13).
Atlanta issued a curfew for youths under the age of 16. Then the killings changed.
Eddie Duncan (20) was found in the Chattahoochee River on March 31. In April: Larry Rogers (20), Michael McIntosh (23), John Harold Porter (28), and Jimmy Ray Payne (21). In May: William Barrett (17).
For over a month, the FBI set up surveillance along the river's bridges. On May 22 they heard a splash.
How did the FBI connect Wayne Williams to the murders?
While executing the search warrant, agents found in Williams' home fibers and dog hairs consistent with those identified on 18 and nine victims, respectively. They also found carpet fibers consistent with those identified on 13 victims. (Williams' wardrobe, they discovered, was composed of primarily drab brown colors.)
Agents arrested Williams on June 21, 1981. He was 23.
The trial began on January 6, 1982. Though no fingerprints or murder weapons were presented as evidence, prosecutors pointed to 19 sources of fibers and hairs that matched those on the victims. Fiber experts testified, stating that the probability of finding that exact carpet in a random home was approximately 1 in 7,792. Witnesses also testified to seeing Williams with his victims before they were killed.
Before the trial, Douglas advised prosecutors how to treat Williams on the stand, suggesting that they focus on Williams' failures in life. The tactic proved effective and Williams became combative, at one point calling prosecutor Jack Mallard a "fool."
On February 27, 1982, Williams was found guilty of the murders of Nathaniel Cater (27) and Jimmy Ray Payne (21) and given two consecutive life sentences. (Law enforcement believes at least 23 of the other killings can be attributed to Williams.)
Where is Wayne Williams now?
Williams is currently serving out his life sentences at Hancock State Prison. He maintains his innocence to this day. He is 61.
The reconstructed history in this story owes much credit to the FBI Grapevine story "ATKID: The Atlanta Child Murders Case," which appears in the January/February 2019 edition and is authored by Susan Lloyd (FBI 1979-2004). The Grapevine is published by the Society of Former Special Agents of the FBI.
Watch Dr. Pimple Popper Pop a Tiny, Sticky Tan 'Button' Cyst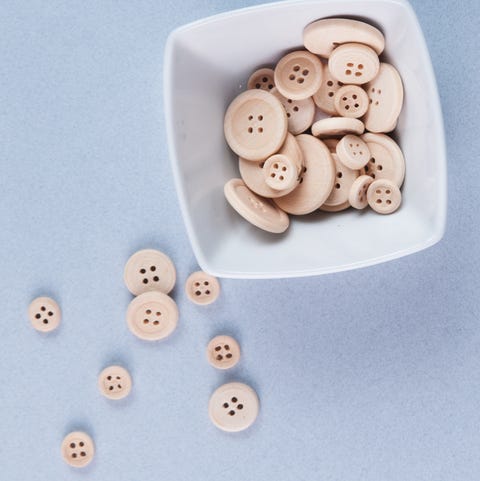 Sian Cox / EyeEmGetty Images
In a new Instagram video, Dr. Pimple Popper removes a tiny growth from behind a patient's ear.
Dr. Lee says the growth, which appears to be a cyst, is like a tiny tan "button" under the skin.
The growth looks to be a sebaceous cyst, which arise from the sebaceous glands and can have tan-colored contents.
In a new Instagram video, Dr. Pimple Popper—aka, dermatologist and TLC host Dr. Sandra Lee, MD—removes a tiny, sticky growth from behind a patient's ear. Dr. Lee says the growth, which appears to be a cyst, is like a "button" under the skin. In fact, it looks like those tiny tan buttons on button-up shirts that you always struggle to actually secure.
In the clip, Dr. Pimple Popper nicks the growth to give it an avenue of escape. She then presses down with a comedone extractor, pushing out tan-hued goop from deep inside the patient's skin. The famed derm says that the patient thought the growth was a mole because he couldn't see it—but it's obviously not, given the type of gunk that comes out.
"Wanna see?" Dr. Lee asks the patient in the clip. "It's like a little button."
The growth looks to be a sebaceous cyst, which arise from the sebaceous glands and can have tan-colored contents. The sebaceous glands secrete sebum, or the oily substance that lubricates hair and skin.
Watch the perfect pop in the clip below:
Tales From the Loop Season 2
Tales From the Loop is Amazon's newest sci-fi offering, and as the season one synopsis explained, the show "explored the mind-bending adventures of the people who live above the Loop, a machine built to unlock and explore the mysteries of the universe–making things previously relegated to science fiction, possible."
The first season more than delivered on that promise, and characters like Russ, Loretta, George, Cole, May, and Gaddis helped to create a world that seemed both unreal and very real at the same time—and those robots and floating rocks were pretty cool too.
Fans are already thinking about what could happen on the second season of the show, and it turns out that it's very likely that Tales From the Loop could be renewed. But before that, take a look at everything you need to know about a possible second season of Tales From the Loop.
When will season 2 of Tales From the Loop premiere?
Tales From the Loop hasn't officially been renewed for a second season, but if it is, it wouldn't be surprising if it premiered sometime in late 2021. However, series creator and writer Nathaniel Halpern seems hopeful for a second season, as he told Vanity Fair that, "The Loop itself is essentially a storytelling generating device. It's somewhat endless what you can do with it, so I would love to have a second season. But it's a bit early."
What will season 2 of Tales From the Loop be about?
The first season of Tales From the Loop was inspired by the art book of the same name by Simon Stålenhag, and each episode showcased the story of a different character. All of those stories were connected by the main story of the Loop, and a second season would likely follow that same structure. Additionally, Stålenhag has even more books to use as source material.
Who will be in the cast of season 2 of Tales From the Loop?
Tales From the Loop could decide on a totally different cast for season two, or they could go the way of American Horror Story and cast the same actors as different characters. The season one cast included Rebecca Hall as Loretta, Abby Ryder Fortson as Young Loretta, Daniel Zolghadri as Jakob, Tyler Barnhardt as Danny Jansson, Paul Schneider as George, Jonathan Pryce as Russ, Duncan Joiner as Cole, Ato Essandoh as Gaddis, Nicole Law as May, Jane Alexander as Klara, and Tyler Barnhardt as Danny Jansson.
Clif Bar's New Coffee Selections Taste Test Review
Welcome to MH Certified, where Men's Health puts its stamp of approval on the best products you need to look, feel, and live better than ever before.
Clif Bar's Coffee Collection is a mighty tasty, mighty potent form of easily tapped energy for endurance activities.
The coffee-infused snacks all contain about 65 milligrams of caffeine per bar—the equivalent of one shot of espresso.
Each bar also contains about 9 grams of protein, 4 grams of fiber, and 250 calories.
---
Every year, my guy friends and I go on a ski trip. We live in the Northeast, so it's usually to some dinky mountain where there may or may not be snow. As insurance that we'll have a good time, we always book a rental place that has at least the following: a pool table, a hot tub (or "man pot," as we've come to call it), a streaming service or well-stocked DVD library, and a full kitchen.
That last part is important, because although many of us are moderately skilled skiers and snowboarders, we are all highly skilled eaters. You can tell this from the snacks we bring: tubs of cheese balls, nori-flavored potato chips, extra-salty pretzels, spicy cheese curls, white cheddar popcorn … and the list continues.
None of this stuff is particularly good for us. I realize that. But when you've been snowboarding all day (or, okay fine, sitting in a man pot for an extended period of time), you need to replenish. And while we cook "real" food, we snack on all that other stuff.
Yet while late-evening, pre-dinner snacks, abound, there's another, arguably more important snack category that's too often overlooked. These are the snacks that precede strenuous activity, which for us is tackling the terrain parks, but for others may be hiking, surfing, kayaking, climbing, mountain biking, parkour, or general horseplay.
No one ever remembers the mid-morning snacks. Until this year, when someone did—someone named me. This year, I brought Clif Bar's new Coffee Collection, which had just come out in December. Here's how our experience with them went down.
"Oh, What Are Those?"
"Those are Clif's new coffee-flavored bars," I told my buddy, a coffee fan. I knew his next question.
"So there's caffeine in them?"
"Yeah, like the same amount as an espresso."
He looked over each bar: Dark Chocolate Mocha, Caramel Macchiato, Vanilla Almond Latte. Each one has about 250 calories, 9 grams of protein, 4 grams of fiber, and 65 milligrams of caffeine. I'm not sure if he cared about anything other than the caffeine, at least at first. But you might.
"Oh, These Are Really Good."
The morning I tore into my first bar (I went with the Vanilla Almond Latte), we were all assembling toward the ski resort, timing it in the hopes that we'd arrive as the slopes first opened. Anyone who has ever tried to motivate a group of dudes to do something at the same time early in the morning knows what a challenging task that is—because there's always That One Guy.
So I pushed a Dark Chocolate Mocha on That One Guy. I chowed down on my bar, a sweet-and-nutty-and-bitter combo that went down easy, and he followed suit.
"Oh, these are really good," he said.
"Oh, These Are Hoooooold Onto Your Butts!"
After eating one of the coffee bars, you have about T-minus 20 minutes before it's go time. The caffeine boost isn't the pull-your-hair-out kind you might be used to from energy drinks. Instead, you're treated to a mellow, sustained hit of energy that can carry you through your next activity until it's time to power through a tub of cheese balls.
Plus, the roughly 45 grams of carbohydrates provide a lasting source of easily digestible energy for anything the terrain park might throw at you.
The Bottom Line: At our guys' trip, Clif Bar's Coffee Collection finally gave some long overdue recognition to the mid-morning snack. But the quick energy boost they provide would be equally great whether you were staring down a mountain of fresh powder or a pile of emails at 3:00 p.m. Clif Bar's Coffee Collection offers a powerfully nutritious, wildly delicious fuel for any challenge.